In times of crisis, extra money always goes well. In this sense, Abono Salarial may be good news for many Brazilians – but not everyone knows whether or not they are entitled to the benefit.
The allowance is paid to millions of Brazilians. However, the news on the subject shows that many people do not get the value. This is precisely because they do not even know whether or not they are eligible for receiving.
So we are going to clarify what the Bonus Allowance is and what are the criteria for receiving this amount, which can reach a minimum wage.
Understand what Salary Allowance is
Bonus Allowance is a value of up to one minimum wage paid annually by the government to workers from private entities and public bodies that are part of the Social Integration Program – PIS or Program for the Formation of the Civil Servant's Assets – PASEP.
As defined by Caixa Economia federal, it is a kind of 14th salary that is paid to those who meet some basic requirements that are required.
It is important to note that the amount will be paid to professionals who have a portfolio record. Self-employed and informal workers are not covered by the Salary Allowance.
Who is entitled to the Salary Allowance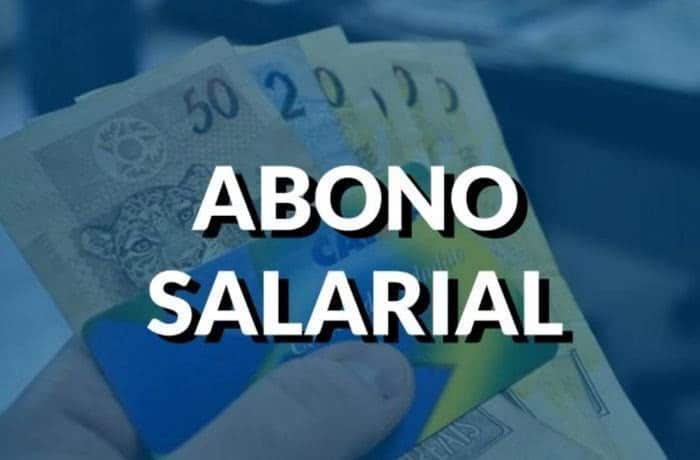 One of the essential points is to find out if you are entitled to the allowance. After all, it is not intended for all workers. There are some
requirements that must be considered. Those entitled to the Bonus Allowance are those who:
He has a work permit for at least five years;
He did not receive remuneration higher than two minimum wages;
Worked at least 30 days in the base year considered for calculation – days in a row or not;
It has updated data on RAIS – Annual List of Social Information.
If you meet these requirements, then you may be awarded this amount. If that is the case, be sure to redeem the amount because it is a Brazilian worker right.
How to consult the Salary Allowance
Now that you know the requirements for receiving the Bonus Allowance, it's time to talk about the means of consultation. You may still have questions and would like to confirm that you are eligible to receive the amount.
The most practical and quick way to make this consultation is through your cell phone. In that case, you need to download an app. We will
explain in the following step by step:
Download the Caixa Worker app on your mobile phone from the Apple Store or PlayStore;
Register if you are not yet logged in or access using your data;
Once inside the app, look for the option "PIS / SALON BENEFITS / INCOME / BACK";
Check if there is an amount available for withdrawal.
Ready! Now you know how to consult your Salary Allowance. The procedure by the application is very fast and very practical.
For those who do not have skills with a mobile device, or prefer to consult by phone for any other reason, just call the Caixa's central office by telephone:
0800 726 0207
What is the value of the Salary Allowance?
The amount to be paid as a Bonus Allowance will depend on some factors, such as working time and the base year for calculation. Basically we will have to make an account to find out.
As provided for in Law 13,134 / 15, the Salary Allowance is proportional. Therefore, the number of months worked in the base year must be calculated and multiplied by 1/12 of the current minimum wage.
However, it is important to note that there is a ceiling, that is, a maximum amount allowed for this benefit, which is 1 full minimum wage, being, in 2021, R $ 1,045.00.
How to withdraw the Salary Allowance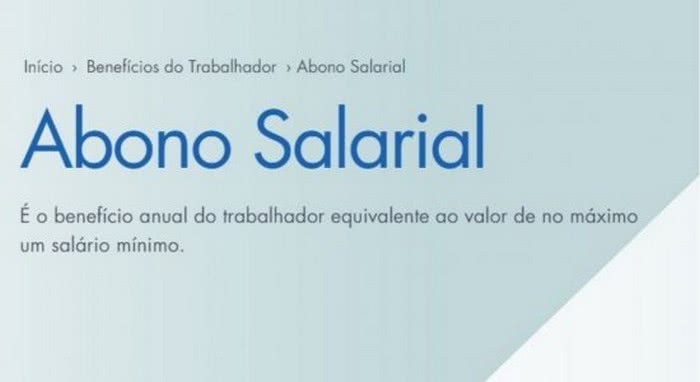 Just as important as knowing what the value is is knowing exactly what you need to do to withdraw your money.
To be able to withdraw the amount you must have a Citizen Card, used to access different benefits.
With the card in hand, you should look for Caixa's service channels or branches.
Then you must enter your card password when you are asked to do so by an official Caixa agent so that the amount can be released and, finally, withdrawn or transferred.
Public sector professionals who have an account with Banco do Brasil receive the amount of the Salary Bonus there. Private network workers are paid by Caixa – who is an account holder – or by Caixa TEM, for those who do not have ties to this bank.
Conclusion
The allowance is another benefit that is protected by law and that must be accessed by citizens under the law. That is why you should pay attention and check if you are entitled to this amount.
When the amount is released for withdrawal, various materials are produced, orienting the beneficiaries to withdraw the amount. If the period expires, the worker has the amount withheld.
In times of crisis the Salary Allowance can be a great financial relief for those who are experiencing tightness with the fall in the volume of work or unemployment. So stay tuned and don't eat the ball.