To be successful as an investor you need to know the strategies and know where to apply. Variable Income, for example, can be a good option.
This is a type of income that raises doubts and insecurities. But, if Variable Income is well managed, it can bring good results for those who want to make money by making their savings pay off.
However, the important thing is to clear your doubts and understand how this modality works before you simply start investing. See below for all the essential information on this topic.
What is Variable Income?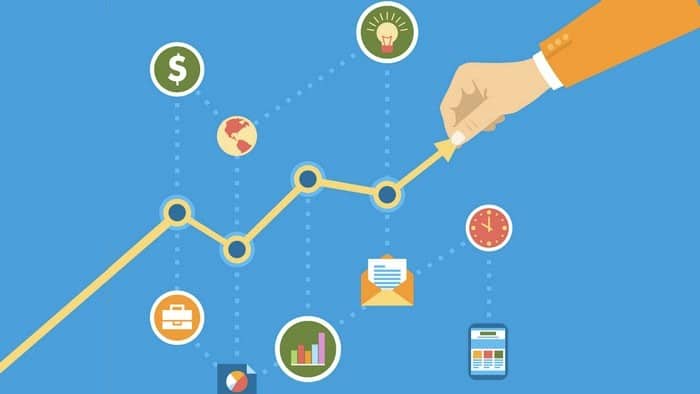 Variable Income is a type of financial investment whose income is unpredictable – hence its name referring to a probable variation.
Unlike what happens in Fixed Income investments, in this case you are unable to measure what the redemption value of the securities will be, since they will undergo many changes during the course of the operation.
Its high volatility is due to several factors. Among the main ones, the ones that most impact the Variable Income values ​​are the following:
Variations in Gross Domestic Product (GDP);
Inflation;
Interest rate;
Exchange;
National and foreign political scenario;
Economic policies.
However, it is important to know that these frequent changes in the market can be very positive and can make an asset yield very quickly. But, it is necessary to have knowledge to manage correctly.
What are the types of Variable Income?
There are actually two types of Variable Income in which you can make your investments. Let's talk about each one individually, analyzing their characteristics better.
Stock Exchange:
The most well-known investment in Variable Income in the market is the Stock Exchange. Securities issued by public, private or mixed capital companies are traded on the stock exchange.
The chances of gain are quite large, but there are, of course, risks as well. However, anyone who learns and is dedicated to understanding the method of operations usually has excellent results.
When you buy a stock you become a partner in the company. Therefore, it starts to share the risks and the possibilities of profit. This is where the danger lies in Variable Income.
The operations operate in buying and selling. Investors need to rely on the help of a broker and an investment analyst.
Investment fund:
In this case, you work with several financial products. In the investment fund, several investors come together for the same purpose. If there is a profit, the amount is divided among all.
The big secret is to choose this team very well, sharing ideals, risks and objectives so that there are no problems during the operation.
Both individuals and legal entities can participate in an Investment Fund. Within this type of investment there are different classifications, such as:
Short Term Fund;
Referenced Fund;
Fixed Income Fund;
Stock Fund;
Foreign Exchange Fund;
External Debt Fund; and
Multimarket Fund.
All activities and the Investment Fund are supervised by responsible bodies that guarantee the suitability of the practices. In this case, the responsible bodies are CVM and ANBIMA.
How to invest in Variable Income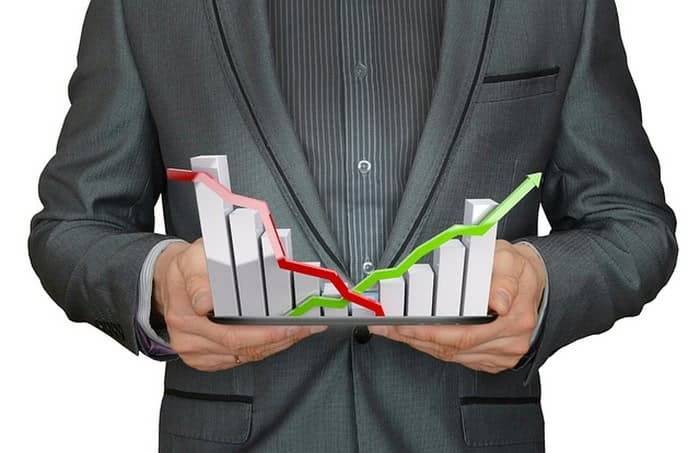 To start investing in Variable Income you must first open an account with a broker. It is there that the transactions will be carried out, and the investment money will be deposited.
By activating your registration it is already possible to start investing. However, care must be taken when choosing titles.
Through the broker's website you can see the values ​​and define how much you want to invest. After informing the number of shares you want to acquire, the process will be all electronic.
For beginners, however, it is interesting to have a specialized consultancy that can help you in the whole process and in the proper orientation for the first steps.
What is the profitability of Variable Income
The profitability of this type of investment can vary widely. That is why it is important to analyze the possibilities and monitor the market as you acquire securities.
In the case of Variable Income, the profitability value is not known at the time of investment. You do not have a pre-defined interest rate. Therefore, the possibilities of gain and loss exist in similar measures.
Conclusion
Variable Income is a slightly more risky option than Fixed Income. For this very reason it is especially suitable for those who have some knowledge and practice in the subject.
For beginning investors, the most appropriate option is to choose simpler investments, such as Fixed Income, where values ​​and income can already be identified in the application.
But, an interesting suggestion is to do tests to get to know your investor profile and understand which type of investment suits you best.
This makes it easier to understand if Variable Income really matches your style. This can help you choose the most appropriate and safest investment for your profile and goals.