DPVAT is the Personal Damage Caused by Land Motor Vehicles charged to vehicle owners, as the name suggests.
In a city, a land vehicle can be essential for transporting entire families and workers who need to travel daily for great distances.
However, the circulation of these vehicles brings a number of risks, including accidents, victims and damage to the city streets. DPVAT is an annual fee that aims precisely to cover these possible losses.
What is DPVAT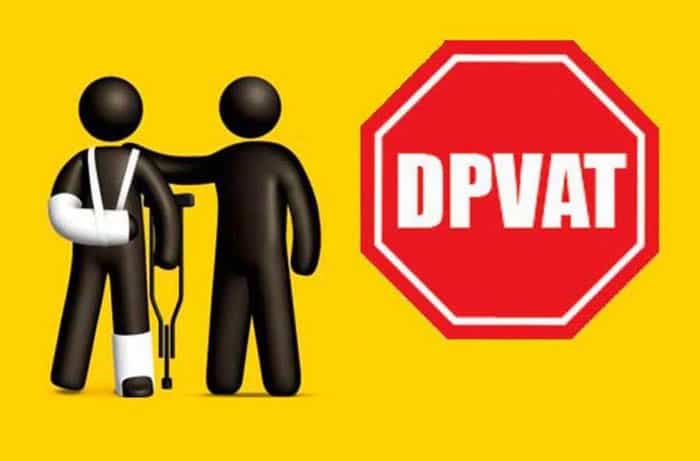 DPVAT, therefore, is a fee that every year land vehicle owners must pay. It was created in 1974 and is popularly known as "Compulsory Insurance".
Its purpose is to ensure that victims of accidents caused by land vehicles, or relatives of victims who have died, receive their compensation due after the accident.
So, basically you contribute with a fund formed by all drivers of land vehicles that is reserved to serve these people, regardless of who actually caused the accident.
Who is entitled to DPVAT
DPVAT compensates people who are victims of accidents. This does not matter who you are: the pedestrian, the driver, the passenger: everyone will be entitled to compensation in the event of a land accident on national soil.
However, the driver who does not pay the fee, if involved in an accident, will not receive compensation if he is driving the vehicle at the time. The other victims, however, including passengers in the same vehicle, will have access.
– What are DPVAT's coverage
DPVAT is a very comprehensive insurance, which guarantees good coverage for the most serious accident situations. Are they:
Death: R $ 13,500.00 for the victim's family and / or dependents;
Permanent disability: value of up to R $ 13,500.00 and
Reimbursement: R $ 2,700 for reimbursement of hospital and medical expenses dispensed in a private network;
The idea is precisely that the value is able to contribute in some way so that these families or the victim himself receives support in the face of such a difficult situation.
What amount to pay from DPVAT?
The fee charged to drivers is very low. What makes this fund an important means of helping these victims is, in fact, everyone's contribution from the payment.
In 2020 and 2021 the value suffered a sharp reduction as a result of the financial problems faced by many Brazilians due to the Coronavirus pandemic.
But, the rate varies from 12 to 80 reais, more or less. Factors that make the value change are the vehicle model, size, year, among others.
Who administers DPVAT
In order to facilitate access to this indemnity by injured persons or family members, there is only one company that is responsible for administering DPVAT: Seguradora Líder-DPVAT.
It is responsible for granting access, analyzing requests and controlling the money obtained for the fund.
But, the collection is made by the state city halls. However, after payment the amount is forwarded to the Insurer, who will be responsible for administering it correctly, making it comply with its purpose.
How to enter DPVAT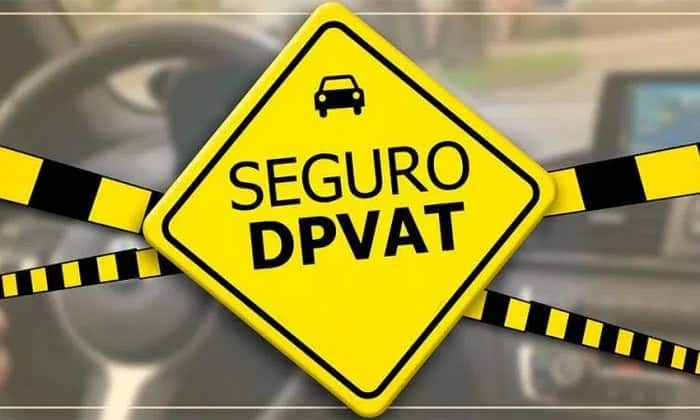 Nowadays you can do just about anything on your cell phone. It is even possible to file a DPVAT claim in this way! See the step by step:
Look for the "DPVAT" app in your cell phone store and install;
On your first login you can enter your account details of Caixa – if you are one – or you can request a new registration;
After entering the app, look for "I want to claim my DPVAT compensation". Follow the instructions;
Accept the terms and continue;
Enter information about your accident as requested and click continue;
Choose the type of indemnity according to your case;
Enter your personal data as requested;
Informs data about your vehicle, if you have one;
Check the summary and check if the data is correct;
See the tips on how to photograph the documents, take the photos following the guidelines and send them through the application itself.
Ready! Your request will now be under review. You must wait a period to get a response if your DPVAT claim has been accepted.
Conclusion
A car accident or being run over can completely disrupt a family. In addition to the emotional issues surrounding this situation, there is a financial vulnerability that can affect many Brazilians.
In this case, DPVAT comes precisely to pay for this and provide some support to these people, preventing them from being helpless in the face of such a dramatic circumstance.
Drivers of land vehicles should be alert and keep the rate up to date. DPVAT is a very low cost close to other annual obligations. For this very reason you must pay attention not to delay the payment.