Social services and labor benefits can be easily accessed using the Citizen Card. It is linked to Caixa Econômica Federal, and can be used in the service channels of this bank.
Through it, Brazilians who are part of some of the government's social programs are able to access the values ​​made available. It is also used to access unemployment insurance and other funds.
What is the Citizen Card?
It is a traditional card, like the ones used to access your bank account, but which is exclusively for use in Caixa Econômica's service channels, and only for the aforementioned purposes.
This is a very practical way, which makes access to social programs and labor values ​​much easier for millions of Brazilians, making some procedures very quick and objective. It can be used to withdraw:
FGTS;
Salary Allowance;
Unemployment insurance;
Bolsa Família.
In all these cases the amounts are made available in Caixa Econômica accounts. However, considering that not all Brazilians have an account with this bank, this was the strategy created to give quick access to values.
How to order the Citizen Card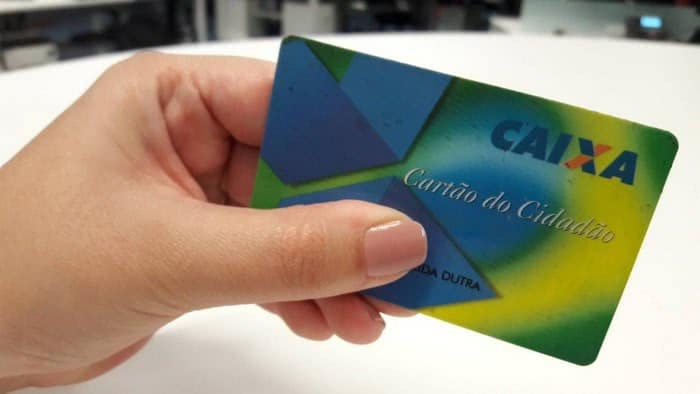 You can apply for your Citizen Card in different ways. If you have any social or labor benefits to withdraw, and have not yet obtained your card, you can do so by contacting us. Call to:
Another possibility is to go to a Caixa Econômica agency and make your request in person. Take identification documents with you that can help you access the card more easily.
Remember, however, that the card will be linked to a labor benefit or value. Therefore, if you do not have any of these to receive the card, it will not be issued.
But, if you already have a Caixa account, you don't need the card either, because the deposit will be automatic in your account.
How to make the Citizen Card password
To guarantee protection and security, the Citizen Card can only be used by providing a password. It will be defined by the cardholder himself after requesting the card.
Therefore, it is necessary to attend a Lottery Unit or contact CAIXA Citizen Service – 0800 726 0207.
If you choose to go directly to a Lottery House, you must have in hand the card for which you want to register the password and an official identification document, which can be:
ID card;
National Driver's License, physical or digital;
Professional card (Ex .: OAB, CRM, etc.);
CTPS – computerized model;
Functional portfolio;
Military identity;
Foreigner's identity card;
Passport.
All of these documents will serve as proof of your identity and can be used to create a new password for your Citizen Card.
If you choose to attend a Caixa Econômica unit instead of the Loteria house, then you do not need to have the card in hand.With the identification document you will be able to generate the password.
Password renewal
Anyone who already had a password registered, but forgot it, can reset it. However, unfortunately, Caixa does not yet provide digital channels for this. Therefore, it will be necessary to attend an agency carrying:
RG;
CPF;
Citizen Card;
Term of Responsibility (signed at the time of registering your Citizen Password).
After resetting the password, try to memorize it or write it down in a safe place so you don't have the same problem. But under no circumstances should you provide data to strangers or take notes in apparent and obvious places.
How to check the Citizen Card balance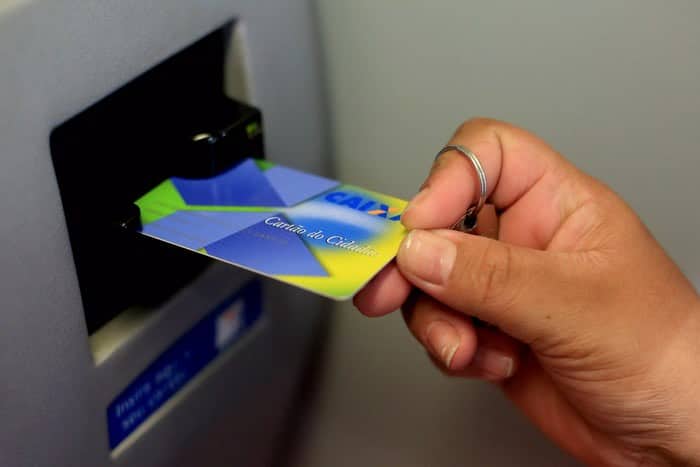 Unlike what happens for password resetting, in this case it is possible to consult your Citizen Card through the internet. Fortunately, there is a channel for this.
One of the possibilities is through the box's website. To do this, access the site by clicking here and do the search. You can also download the Caixa app on your mobile phone and make a query on your mobile device.
Another option is to make this consultation over the phone. In this case, call 0800 260 207. Remember that in any of the channels you choose, you will need to provide personal data to confirm your identity.
Conclusion
The Citizen Card is a practical, fast and safe way to withdraw your benefits and labor rights. Thanks to him many Brazilians are able to access the values ​​without having to wake up in lines at bank branches.
It is important to keep your card in a safe place so that it is not used improperly by others.
In addition, always be careful to keep your password secret, and only provide it in case of extreme need and to people you completely trust.
The Citizen Card can be consulted and issued in a very practical way. But, it should always be linked to some pending withdrawal benefit. Otherwise, there is no need to obtain the card.